About us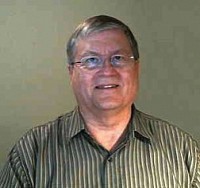 John Krueger
Welcome to our website. My name is John Krueger, proprietor of Military Warehouse.  I have been a full-time dealer in original war relics and militaria for over 35 years.
I first became interested in militaria at an early age when my father took me to a fishing camp in Northern Minnesota. While there, I saw a Luftwaffe war relic hanging on the wall of the camp office. That relic was a "war souvenir" brought back to the States by a G.I. at the end of WWII. Many veterans who served in the European theatre during WWII brought back such German war souvenirs.
In February 1968, I volunteered for the military draft and entered the U.S. Army. As part of my service time, I was stationed at USAREUR Headquarters in Heidelberg, Germany. While in Germany, I visited various flea markets and antique stores looking for German helmets and any other interesting war relics I could find.
In 1979 I started my war relics business with a few small ads in various national hobbyist magazines. I soon began publishing a monthly paper catalog which was continued for many years. When the internet became popular, I discontinued my paper catalog and began selling original war relics on-line.
Over the years our Military Warehouse has offered an impressive selection of original war relics to military collectors and those interested in the historical aspects of World War II. We update our website almost daily with more original war relics. We strive to keep our prices low, and to always authenticate everything we sell. Authenticity is a top priority for us.
I recognize that the first collectors of WWII German and Japanese war souvenirs were the American G.I.s who brought them home in 1945. I have NO sympathies whatsoever with any fascist regime or ideology. 
_________________________________________

Please note: Although we offer WWII relics from all Axis countries including Germany, we have NO sympathies whatsoever with any fascist regime or ideology. The first collectors of such war souvenirs were the victorious American G.I.s who brought them home in 1945.
Trust in the LORD with all thine heart; and lean not unto thine own understanding. 

In all thy ways acknowledge him, and he shall direct thy paths. 

Proverbs 3:5-6 (KJV)
_________________________________________

"I've known and been a customer of John Krueger since 2001 and have never known a more knowledgeable, honest, and kind dealer in all the years that I've collected historical items. John goes beyond to satisfy a customer and offers his high-quality artifacts at much lower prices than his competition. Another major reason that I deal with him is that he is a great Christian with whom I've had many moving conversations--Thank You John." Don C.
"I found militarywarehouse.com after suddenly becoming in possession of a few WWII war artifacts that I was eager to sell. Just like the website says, the transaction occurred on the same day that I accepted John's very fair offer. The whole process was quick and easy, and there's a moral bonus in selling culturally sensitive items to a reputable dealer versus a private sale to an unknown buyer." M.
"John--the WW1 Iron cross and display are amazing--thank you---have never seen anything like it before." D.

"Hi John, I got the buckle yesterday. It is WONDERFUL as always!!!!! Have a blessed weekend." M.
"Got my box of items Christmas Eve. All are wonderful and perfect!" G.

"John, I wanted to let you know how satisfied I was with my recent purchase! This was my first time doing business with you and it won't be the last! You run your business with integrity and prompt communication and attention to detail in shipping. Thanks again, and have a great new year! P.S. Feel free to post this on your website." J.
"Package with belts and gloves arrived today, now that is really GREAT stuff and the condition I look for. WOW Keep the Great items coming." G.
"Hello John, The German EM visor arrived today. As you said, it's a beautiful cap. You advertised the cap as near excellent -- I would say it is better than excellent. Thank you very much for a great cap." DC.
"John, the flag is even better than the pics! It's great. Thank you." S.
"Hi John, Just another note of thanks for my order, your outstanding service. I decided to surprise my son with the medal for a Christmas gift. I look forward to future business transactions." JB.
"John, I received my order yesterday in good condition, being a Nazi armband and a Nazi SA stickpin. I am extremely pleased with both items and they are excellent additions to my collection. I have collected U.S. items for a couple of years now, but just recently got into German items. I will definitely be a repeat customer. Thanks again," DC.
"John, Received the items today.  Very pleased.  They were well packed and shipped fast.  I will be buying more in the future.  Thanks J.S.
"John, Arrived safely today. Great item - very pleased. Thanks again. Regards," RR.
"We trusted each other and we both benefited from it. Nice doing business with you. I will refer you to others if they need your service." MG.
"John, Many thanks for your email. The item arrived safely and I am very pleased once again. It is always a pleasure to deal with you and I will keep checking your website as always. Best Regards," R.
"Good to hear that the militaria was to your liking and that it arrived OK. Your payment arrived and thanks again. If I come across any more I'll give you a shout." T.
"Thank you John. I'm glad they (the war relics) finally arrived and that there were no surprises. I'll definitely spread the word about your fair and trustworthy business practices. Best of luck with the sale of the items!" A.
"John, I am very satisfied and it was a real pleasure working with you. Thanks again. Let's do it again sometime. Take care and God Bless." RD.
"Hi John, Thank you for the note. Always a pleasure doing business with ethical professionals. Best to you," KM.
"Hi John, As always, is a pleasure doing business with you too, and will definitely call on you for other war relics to sell in the future. Thank you," D.
"I got my book and sport shirt patch and couldn't be more pleased. Hope we can do business again soon." JM.
"John, Its a pleasure to know an honest man. You rekindle my faith in people." D.
"John, Just a short note to let you know that ___ got her check in the mail yesterday and she was so happy she wrote you a letter which is coming via snail mail. Thanks again for making her day." SN.
"John, Thanks for a seamless transaction! I will definitely use you again." BP.
"John, Thanks so much. Received the pieces in great shape. I am saving up to purchase more. Best," M.
"Hi John, The belt arrived today and it is great. I have been looking for one to add to my collection for a while. Thanks for the fair deal and free shipping. I'm sure we'll do business again in the near future." O.
"I received the Iron Cross yesterday. I'm pleased with my order, shipping and your help with my questions. Have a nice weekend." J.
"We only spoke a few words on the phone but I felt like I knew you. It was a pleasure." BM.
"John, Thank you for letting me know the items arrived safely. Your payment went through with no problems also. Indeed a pleasure doing business with you." J.
"Thank you John. It was a pleasure doing business with you, and will let you know if any other relics come up!" P.
"John, I wanted to say thanks for the items I ordered. I got them in the mail yesterday. Great doing business with you. I look forward to buying from you again." M.
"Just wanted to say thanks for armband just received it. It's my first Nazi armband in my collection and it's perfect. Thanks for fast shipping. Just got yourself a new customer. Thanks," J.
"Thanks John, the pin is a beauty and I'm especially happy in that these pins represent a special interest to me, not to mention the price. Thanks again," J.
"Hi John, Received the check. Thank you. Good doing business with you. My best," R.
"Hi John, The patches arrived today. Five star experience, Thank you,"  R.
"Hi John, received the binoculars. They are as stated. Happy with them. Always a pleasure to do business with you. Very best regards," R.
"Thank you John. The package showed up this afternoon. Needless to say I'm impressed with the quality and I plan on visiting your site frequently. I have a few badges I have collected over the years and from what I have seen you have to offer I will be back. Regards," JS.
"John, Thanks again for all you do! I have got and am getting great items from you. Your Collector Friend," G.
"John, I received the Luftwaffe EM/NCO patch today. It looks great and arrived safely. Thanks for the careful packaging." RP.
"John, I got all my items and really love them!!!" G.
"I just want to let you know I think you do a great job with the pricing and quality of the items you offer." B.
"Hi John, Thank you so much for this easy and satisfying transaction. Was a pleasure doing business with you. Sincerely," C.
"Received check today, boy are you fast. Thanks again, good doing business with you." R.
"Hi John, Just want to pass along a big thanks from the family. Package arrived on Sat. He loves it! Thanks so much." J.
"I have always been happy with all purchases I have made from you. Items are always described as they are, or better and prices are very reasonable. You ship quick and everything is packed to arrive safe and it does. Thanks," J.
"I was very pleased with the ease of the transaction and the professional manner in which everything was done. Thank you," JM.
"I have received the buckle and everything is in good order. I am well pleased and I appreciate your packaging it so well. I will continue to browse your website, and certainly hope to do business with you again. Sincerely," DP.
Hello John, I have received the Kriegsmarine Bootesmann Shoulder Boards today. As advertised/mint condition and I am happy with my purchase. I appreciate the transaction and your fast shipment. Look forward to more. Regards and again, MY THANKS RP.
"I love this website for WWII collectibles and stuff. Prices are more than reasonable. So much so, that stuff gets sold with quickness. Which sucks sometimes. Owner is a Christian and a cat lover which I really like." KB.
"Hi John, I have followed your website on a fairly regular basis. I am impressed at how fast your items sell and how well you market (no postage, reducing prices to sell, etc). This only happens when people trust and like you." D.
"I am a small buyer that watches your site on a regular basis. Although my purchases are few, I have been very satisfied with everything I have bought. Descriptions are accurate, items are very nice, and prices can't be beat. Also, your dealing is always to the highest standard. Thanks," J.
"Hi John, Thanks so much. This is really above and beyond service, to say the least. Good to hear that the cap was part of an older collection. And of course your expert opinion is very much appreciated. Regards, M."
"I just received the 1927 German political hat Eagle. Thank you the condition was way better than I anticipated." MA.

Subscribe to our "Just Listed" mailing list